The Kaya Kollection,
is not just eyewear, it's a brand and a lifestyle! We provide a beautiful selection of eyewear which creates a variety of personalities and statements from Bold and Sexy to Chic and Glam!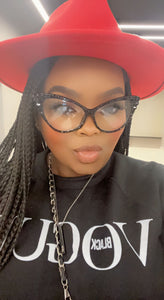 Thank You,
so much for your support. This has been a challenging time and we appreciate you all so much.
Styles and Fashion
Another statified customer. Send us your photo's in your Kollection and we will post them here!